December 2017
Photospire Joins PwC Scale Programme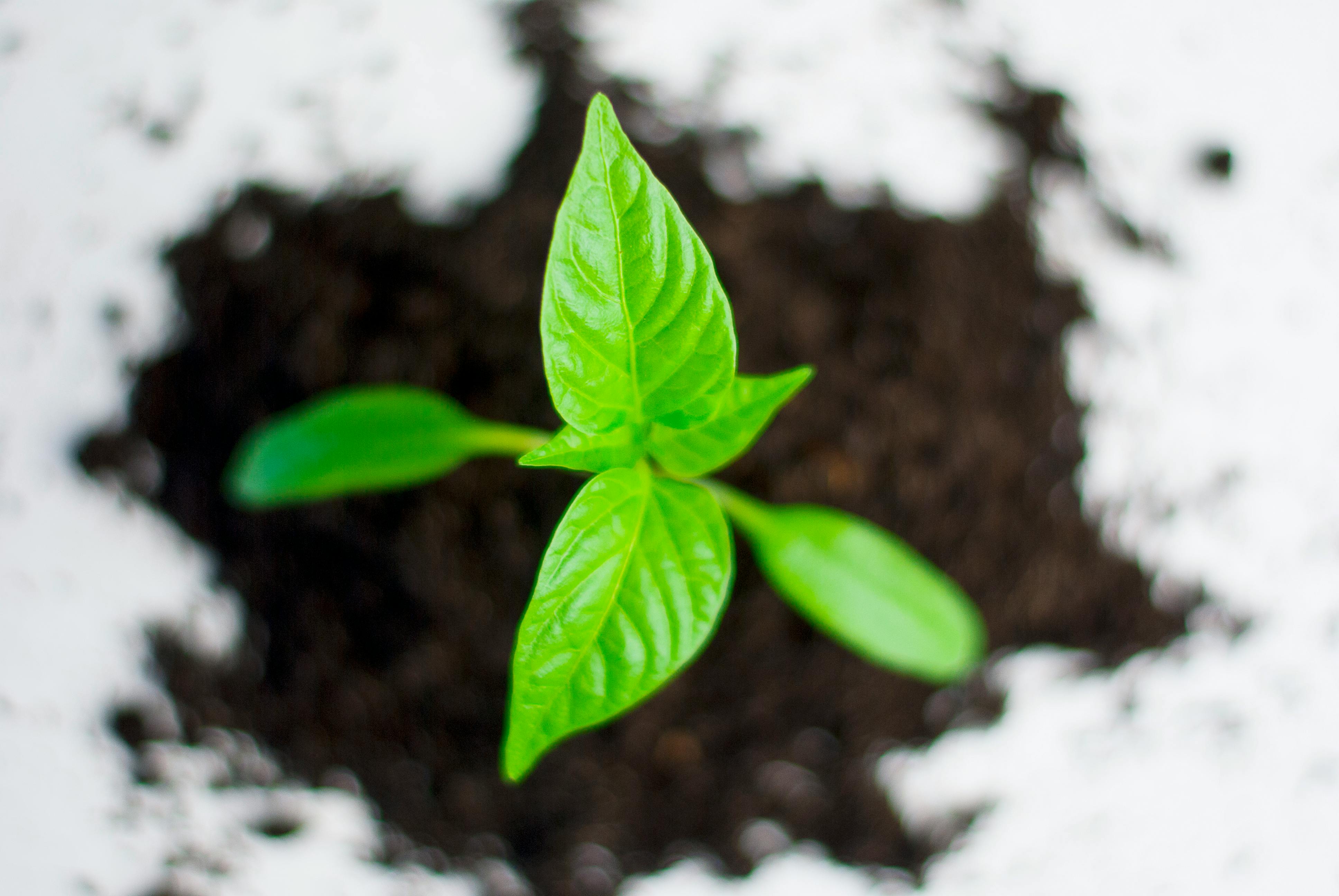 Photospire are proud to join the PwC Scale Commerce, part of a series of scale programmes across the UK to support high potential scale-up businesses.
Scale Commerce aims to provide the missing link between fast-growth scale-ups and retailers to deliver meaningful relationships that can drive mutually beneficial commercial opportunities.  The programme is being delivered together with London-based, AngelsCube.  AngelsCube is an intelligence data driven platform that helps corporates and enterprises foster innovation by accessing startups with disruptive technologies, products and services.
The 12-week programme has identified Photospire as one of ten of the best international scale-ups and will focus on helping transform the customer experience, signposting commercial opportunities and identifying additional funding. The programme will introduce the 10 companies to potential customers, industry decision makers and investors who may procure from, partner, go-to-market or invest in their business. They'll also have access to AngelsCube and PwC's extended community of experts.
Read more:
https://www.pwc.co.uk/press-room/press-releases/PwC-and-AngelsCube-launch-Scale-Commerce-programme.html
---
October 2017
Photospire HQ Has Moved Home
The Photospire team has been expanding over recent months and have outgrown our home in Victoria.
A big thanks to the Truestart family for all their help and hospitality while we shared their space.
We're excited to announce that we've relocated Photospire's HQ to Borough.   The team have been settling into their new office and sampling the tasty lunch options in the area.
Please feel free to get in touch if you're in the area.
Our new office address is
6-8 Cole Street, London, SE1 4YH
Map: https://goo.gl/maps/2tVfKrAxjKC2
---
September 2017
Photospire shortlisted for P&G Digital Marketing Pitch
The Photospire team are delighted to be shortlisted for the P&G Digital Marketing pitch competition at dmexco 2017.
As part of Procter & Gamble's ongoing work to make its marketing more digital and efficient, the consumer-packaged-goods giant will host a pitch event during the digital conference Dmexco located in Cologne, Germany on Sept. 14 and 15.
On Sept. 14, up to 20 startups will be selected to pitch their best ideas to work with the brand at the conference's Start-Up Village section.  Sophie Blum, P&G's vp of marketing for Europe and IMEA; Dr. Florian Heinemann, founder and managing director at Project A; Christoph Schuh, partner at Lakestar and Luma Partners' Terence Kawaja will serve on the jury for the pitches.
"We are looking forward to engaging with the brightest minds to shape the future of brand building and accelerate growth through an open innovation ecosystem," Blum said.
Photospire's COO Dave O'Meara will showcase how contextual video is changing storytelling.  Enabling brands such as P&G to bring data, AI and old fashioned storytelling telling together through millions of contextual videos that are relevant and in-the-moment for each customer.
---
August 2017
Photospire showcasing at DMEXCO 2017
The Photospire team are heading to Cologne next month to showcase their cutting edge personalised video technology at dmexco 2017
The event billed as "the global business and innovation platform of the digital economy" sees over 1000 exhibitors and 50,000 visitors  from brands, agencies, media and technology. Dmexco offers visitors exposure to disruptive trends and defines future business potential. We are looking forward to joining the world's top innovators and forging relationships industry professionals.
Photospire combines the power of storytelling with today's data., AI and technology to create contextual videos. Come and visit us experience our technology first hand.
---
March 2017
Photospire Announced as Facebook Marketing Partner for Content Marketing
Photospire, the personalised video platform, has joined the Facebook Marketing Partner Program as a content marketing specialist. Facebook Marketing Partners is a global community of companies known for excellence and exposes Photospire's solution to thousands of potential clients.
Photospire's Smart Personalised Video Platform provides all the tools required to create and execute personalised video strategies across all digital channels. On Facebook, this enables brands to generate targeted videos that are tailored for each audience at every stage of the customer journey, from awareness to conversion.
Ger O'Meara, CEO is proud to join the top global marketing companies as a Facebook Marketing Partner: "We have worked with some great brands to create targeted video adverts at scale on Facebook and the results have been excellent. Its fantastic to be acknowledged by Facebook as a leader in this field especially as they are a video first company. We look forward to helping their customers reach new heights within their video marketing strategy by creating video content that is compelling, relevant and useful for each customer."
One of Photospire's clients who have already benefited from personalised video on Facebook is Ribble Cycles. Established in 1897, Ribble manufacturers road cycling, triathlon and MTB bicycles.
On Facebook, Ribble built audiences based on gender, location and an interest in cycling. Using Photospire they then created a dynamic video template and generated unique videos for each audience. The videos contained localised weather forecast and relevant cycling routes and were constantly updated to keep them current.
By creating compelling, targeted video stories Ribble achieved a 6X increase in engagement and a 42% reduction in the cost per result.
"For the first time we were able to create targeted video ads for each of our audiences. The result was a major increase in customer engagement and conversions through Facebook. I was surprised by the type of engagement, we had customers organising rides with their mates off the back of the ads." – Matthew Lawson, Chief Digital Officer at Ribble Cycles
Facebook Marketing Partners are strictly vetted for capability, expertise and a solid track record of success. Only companies meeting the highest standards earn the Facebook Marketing Partner badge.
Facebook Marketing Partner Profile
---
Facebook celebrate the appeal of Video pointing out its persuasive powers. Some interesting research here, but the shift to video is now well entrenched.
We have been fascinated by range of tools making it easier and easier to produce video.
A new app Flyr is likely to get lots of interest as you can easily make interactive videos – and share them on most platforms.
Photospire is more of a business tool but offers similar functions
---
Photospire – Finalists for the WIRED Retail Startup Stage
WIRED Retail 2016 will bring together the most disruptive minds in the industry to explore the future of retail. The one-day event gathers those at the forefront of change in the industry — individuals, startups and large established companies — to explore the future of retail..
Photospire has been selected to pitch on the Startup Stage which showcases startups and growth-stage businesses vying for retailers attention. The finalists represent the vanguard of the current creative era for retail, and have been been hand-picked for their potential to disrupt business-as-usual.
See more information of this event here
---
Digital Retail Innovations Q&A with Co-Founder Ger O'Meara
Following the launch of the Digital Retail Innovations 2016 Report a series of Q&As with the leading figures behind some of the key entries in the report are being published.
Here is a Q&A with Ger O'Meara, founder, Photospire, that is placed at number 35 in the report.

1. Ho
w did the original idea come about?
We all receive a barrage of marketing messages every day that are of little interest and usually get ignored. Yet never before has so much data on peoples' likes and interests been available. My co-founder, and brother, Dave and I recognised that there was a major opportunity to use this data to create content that is useful and inspiring to customers. Hence, we built Photospire, a platform that allows retailers to create unique, data-driven, personalised video that their customers love.
2. What has been the level of take-up of the service and what are the key ways retailers are using it?
Brands have quickly realised how valuable our solution is in terms of increased engagement, click through rates and ultimately sales. We are working with a large number of food, furniture and fashion high street retailers who are using our technology for all stages of the customer journey. We are also seeing a growing number of travel companies coming on board as the visual aspect of video really works for them. Because the process is simple and re-uses existing creative assets, thousands of personalised videos can be created quickly. Retailers like this as they can respond to current market trends and seasonal opportunities while generating a major return on investment.
Read full article here
---
Photospire Part of Unilver Foundry for Millenial 20/20 Singapore
Photospire showcased its technology at the Millenial 20/20 event in Singapore as part of the
Unilever Foundry.
The Millennial 20/20 Summits focus on the future
of nextgen commerce from the perspective of a digitally savvy consumer focusing on innovation, disruption and technology as key components of their future. The event brings more that 180 speakers and 1,500 retailers, brands, corporates and startups from around the world.
The Unilever Foundry was established to support and work with the most innovative Start-ups  in retail and Photospire are delighted to be part of their portfolio.
See more information of this event here
---
Photospire Makes List of Top 50 Digital Innovators of 2016
Retail Insider Digital Retail Innovations report for 2016  highlights the most interesting digitally-fuelled technology developments in the retail sector. It contains the Top 50 UK & Ireland innovations as well as a Top 10 drawn from overseas, which gives a full flavour of the current technology trends within the retail industry globally.
Co Founder Ger O'Meara commented " We are delighted to have made the list of top digital innovators alongside other startups such as Google, Amazon and Starbucks and would like to thank our clients and team for making it happen"
Read the full report here
---
John Lewis deepens start-up links with retail accelerator TrueStart
John Lewis is broadening its search for start-ups, partnering retail accelerator TrueStart.
The British retailer already runs its own annual in-house accelerator, JLab, which seeks start-ups to solve specific business challenges.
But TrueStart will give John Lewis early access to ideas and technology, rather than try and solve specific issues. The partnership will give John Lewis early access to the specialist accelerator's cohort of start-ups, which change every six months.
It is not clear what the financial terms of the deal are. And unlike JLab, there is no guarantee that John Lewis will partner or invest in TrueStart's start-ups in any formal way.
But the brand is already talking to one TrueStart alumnus, marketing start-up Photospire. The service creates personalised video, with John Lewis considering a partnership to create product recommendation videos targeted at individual customers.
The partnership is overseen by Tom Athron, group development director at John Lewis.
He said: "The John Lewis Partnership began life as a brave entrepreneurial experiment.
"By collaborating with TrueStart we will be supporting the future growth of our company by partnering with like-minded entrepreneurs and fast tracking their ideas. I firmly believe that all businesses focused on growth in a rapidly changing world will need a few eureka moments to thrive."
According to a TrueStart statement, the partnership will "complement" rather than replace the JLAB accelerator, which is now in its third year.
Read more here 
---
July 2016 – Photospire & John Lewis in the Press:
Drapers
John Lewis partners with TrueStart to fast-track retail startups
Read the article here
Marketing Week
John Lewis channels Dragons' Den with new startup initiative
Read the article here
European Supermarket Magazine
John Lewis Partnership and TrueStart to create The Eureka Initiative
Read the article here
Private Equity Wire
John Lewis Partnership and TrueStart to find and fund disruptive retail start-ups
Read the article here
Retail Times
John Lewis Partnership and TrueStart to create The Eureka Initiative to deliver new products for the future
Read the article here
---
May 2016 – Stylus Report
Personalising E-Tail
Retail marketing is enjoying a personalisation­-fuelled upgrade too, with digitised look­books, shoppable videos and advanced email communications generating more engaging, lucrative levels of individualisation.
Personalised Films Feeds Video Boom: Feeding the video boom, British personalised e­video specialist Photospire is currently collaborating with UK brands such as footwear retailer Oliver Sweeney and fashion label House of Holland. It creates tailored, shoppable video content, distributed via the brands' mailing lists. House of Holland's shoppable email video introducing its S/S 16 collection was personalised with users' names and product suggestions based on previous purchases, sizes and registered preferences.
Personalising Style: In April 2016, Photospire deployed an email campaign for London­based fashion designer Zoe Jordan containing style suggestions based on users' purchase histories, such as 'Three ways to wear the Mayer knit'. In launch week, the campaign forged an increase in click­-through rates from 2% to 14.2% and an uptick in email 'open' rates from 18% to 40%.
Full report available at Stylus
---
Mark Adams of Validify on innovative retail tech and the value of Single View Architecture

Validify is a consultancy which connects innovative retail tech companies with the wider retail system. Cate Trotter of Insider Trends spoke to Mark Adams, Validify's founding partner about the main issues facing tech in retail today and the importance of Single View Architecture in building a solid base for the future of retail.
Tell us about your work with Validify.
We work with large grocers through to niche pure play retailers through to multichannel UK based retailers, across fast fashion, grocery, telcoms and media entertainment. On the Validify side, we tend to work with the latest innovative technologies. Often companies that are either Series A funded or have just come out of a seed funding round and are now looking to take the business to the next level.
Validify offers a unique view because we built a company that did ecommerce implementation and, as that grew in scale and became omnichannel, the things we were touching were moving away from ecommerce and were moving into the systems and processes of the store. Retailers still have very disjointed systems and processes and we help develop a strategy around solving that problem. We enable them to have, as we call it, "Single View Architecture".
What are some of the Validify clients you're most excited about at the moment?
To pick three, one is Alphapay. It's a typical payment gateway, but they cut out the need for the back office merchant relationship and simplify that whole process. They can go to all of the banks the clearing banks, sort out those relationships in each of the territories and get the best deals, rather than you having to go as a retailer to each of them and set a banking intermediaries in each of your territories. No other payment gateway is doing it that way so it's an innovative approach to solving the problem of how to take payments.
The second is a business called Intelligent Reach. They have a platform around solving two things: the data connectivity into different systems and third parties. They are able to push that data out in a very agile way to other systems that need the data to support affiliates, to support omnichannel-retailing marketplaces, say. As I said in the beginning, one of the biggest challenges that retailers have is the access and the consistency around their data. If you could solve that problem easily then you solve one of the key integration challenges.
The third is Photospire. Photospire allow retailers to create personalised video for their customers at scale, just using existing media assets and data. Personalisation and video are proven methods to improve engagement, but traditionally video is expensive to produce. Photospire makes it very affordable and the impact on customer engagement and conversion is exceptional.
Read the full article here
---
Tell us a little about your company and how you got to where you are.

We all receive a barrage of marketing emails every day that are of little interest and usually go straight to junk.  Yet the demand for useful digital content is going through the roof.
Dave was working for Groupon and I was working for an investment bank when we pondered this problem and came up with the vision for Photospire; to inspire people with informative, visual content.
We recognised that email marketing needs to be much more engaging and personal to increase its success. That's what Photospire does, we enable companies to send their customers personalised video emails at the click of a button.
We started 12 months ago and in that time we have completed the TrueStart accelerator program, have received investment and worked with some of the UK's biggest retailers. Its been a fantastic first year and our rapid growth is set to continue in 2016.
What business solutions are you providing the retail industry?
In 2017 video will account for 69% of all consumer internet traffic. The demand for video content has never been higher but creating engaging good quality video can be time consuming and expensive.
The Photospire platform enables retailers and brands to create personal and unique videos reusing the assets and data that they already have.
We don't just transform email marketing, our personalised, shoppable videos work equally well on social channels such as Instagram and for increasing SEO and conversions on ecommerce platforms.
Each video is personalised, generated automatically and shoppabble, which increases click through rates, generates sales and engages with customers. All of this with minimum input and expense and offering major ROI.
Explain the technology behind your business.
Photospire is a SAAS platform.  We allow marketing and sales teams to take control of content creation by creating video templates that tell their brands story.
The templates are created through Photospire's unique Cloud based Template Builder.   Brands can reuse all their existing creative assets such as product images, copy, lifestyle video, audio etc and merge this with dynamic content such as customer name and product information that is relevant to a customer.
Once a template is created you send data to the platform that populates the dynamic fields and creates thousands of unique, short form video tailored for one individual customer.
Through Photospire brands can build a reputation with their customers for providing relevant, visual content that is useful and easy to digest.
Name some of your customers.
Shop Direct, Miss Selfridge, FatFace and a host of others that we can't mention yet!
Why should retailers work with start-ups, rather than larger established technology players?
Start-ups are at the forefront of technology and innovation. Retailers looking for new ways to engage with their customers, increase sales and differentiate their offering should look to start-ups to get ahead of their competitors.
What are the biggest challenges facing retailers today?
Standing out from the crowd, keeping their audience engaged and staying fresh and innovative.
Which retailers/non-retail companies are leading the way when it comes to technology innovation?
John Lewis stand out as technology innovators. They have their own accelerator and are constantly looking at ways to improve their award winning customer service.
Selfridges are leaders in the field when it comes to the in-store experience and Very.co.uk  are innovative in the way they personalise the shopping experience.
Where do you look for inspiration?
We are constantly inspired by other start-ups that we meet. We are also very lucky to be surrounded by an experienced group of advisors and mentors.  We are all working incredibly hard and pooling together immense talent to provide innovation to the retail industry.
What keeps you up at night?
Nothing, ear plugs and an eye mask can work miracles .. even with a 4 month old baby in the next room!
---
Oct 2015 – TrueStart Interview with Photospire
In one line, tell us what your startup does and why the world needs you.

We enable companies to gather the most compelling visual content and merge it with real-time data to auto-generate dynamic video. We know there's a lot of big data that companies are using, but no-one is doing anything with it in an engaging way to really improve the marketing proposition for customers. Photospire makes sense today, it's what the retailer wants, it's what the customer wants, and happy customers equals more revenue!
Why did you join TrueStart?
The timing was right for us. We were early stage but we had a beta product that worked and a strong concept that the market demanded. For us, TrueStart was perfect – you could have the perfect accelerator but if your timing isn't right, you end up bouncing from one to another. For us, the value has come in the timing. We could get traction all the way through the programme because of our retail angle. We came here for a hackathon last year and liked the set-up and the people involved; Matt, Paul, and Baz have a great reputation in the marketplace.
What are the three main areas that TrueStart has helped you with?
Firstly, it's the validation that comes with being a part of the TrueStart network. In addition to saying to people that we're a part of the programme, the introductions that the guys at TrueStart make at the top level would probably be a lot harder to get! Secondly, the office space is great – the ability to have our own space and show off our home to potential clients for meetings is important for us. Finally, the guidance of experience from the team – particularly from Baz and the ongoing support from Richard Anson – has helped shape our proposition and product to provide a strong platform at the end of 6 months.
What hurdles has TrueStart helped you overcome?
Being able to fast-track through to clients is the biggest hurdle that a B2B business like us needs to overcome. We had an introduction the other week to the c-suite of one of the largest retailers in the country, facilitated by TrueStart. Imagine how difficult that introduction would have been without them! However it's not just the big companies, it's the smaller clients with retail expertise, maybe even clients we wouldn't have considered approaching.
How has TrueStart supported your further fundraising efforts?
The pitching events have been hugely helpful, especially the one at the Shard towards the end of the programme. There's definitely support throughout the programme, and the team continue to link us to the most appropriate tech and retail investors that have come through the network.
What would be your top tip for budding entrepreneurs joining TrueStart?
Commit. We committed to everything. Any request, we answered to. Every event, we went to. Every pitch opportunity, we took. If you show you're hungry for it, the opportunities will fall into place.
What has been your favourite moment of the past 6 months?
It's hard to pinpoint one particular moment, obviously the investor evening was exciting, but even the smaller things are rewarding. When we are told ad hoc that a marketing officer, CIO, or CEO is coming to the office, we are introduced and pitch for 5 minutes, and we get a great reaction, these are the types of moments that we love. It's so satisfying to get positive feedback from very senior executives, and we always get a follow-up. It's nice to know when you leave those meetings that you're on the right track.
Where do you see your startup in three years?
We know there's a real opportunity in what we're doing, it's a young area and we have a well-built piece of tech. I think we're going to look back in 5 years and wonder why e-mail marketing was just text and pictures, we're going to wonder why there wasn't personalised visual content in retailer marketing. We have a real drive to create and develop and we hope to continue doing that, there's a real excitement in building something, and we have a chance to establish something special in the way that brands engage. We want to be the go-to brand for personalised video content.
---
April 2015 – Retail Week: Start-up of the Week
Photospire – A web platform that creates video content for retailers to strengthen their brand.
Founded: May 2014
Investment: From the True Start start-up accelerator programme
Founders: Brothers Ger O'Meara and Dave O'Meara
Retail Partners: A selection of UK retailers
What it does: Photospire automatically creates video content for retailers that is produced by their staff. Ger O'Meara says it delivers "inspirational product videos and images that include informative, engaging content in story format".
The technology gathers content from customers, staff and social media then merges it with dynamic product data to generate and distribute visual product stories. The videos work in-store on tablets, digital displays and with beacons. Online, videos are shared socially and embedded on product pages to engage shoppers.
O'Meara says "Photospire empowers retailers to efficiently create targeted content that tells the brand's story in real time".
What does the problem does the technology solve: O'Meara says that authentic customer-generated visual content will be part of the future of retail. "Photospire engages customers with targeted product-linked visual content and inspires purchasing decisions in-store and online" he says. "Post sale, customers can become ambassadors and part of the brand's story. They feel emotionally rewarded and share this socially".
He believes that retailers need quality visual product content that is targeted and engaging to stand out.
---
The awards ceremony wrapped up the two-day Retail Week Live event, which featured keynote speakers, retail industry discussion panels, an exhibitors area and a new Innovation Campus showcasing the latest retail technology in click-and-collect, customer analytics, customised videos for retailers, and more – all developed by a number of new and exciting tech start-ups.
In the Pitch Perfect sessions, the 12 start-ups pitched their innovative retail technology propositions to a panel of judges and audience present.
The start-ups taking part in Innovation Campus were Ometria, Collectec Limited, Photospire, Digital Bridge, Elevaate, SoPost, YOOBIC, Big Data For Humans, Pelipod, Formisimo, Spaaza and Goodvidio.
Formisimo, Elevaate and Digital Bridge were the overall winners of the competition following a live audience poll.
Being awarded one of the twelve start-up places to exhibit at Innovation Campus was a true "money can't buy"  opportunity, Collectec director Craig Bloomfield told ESM, providng the click-and-collect solutions firm with access to multichannel retailers and the key decision makers within the sector.
Collectec's store click-and-collect solutions bridge the gap between the digital and physical retail worlds. "By connecting retail staff and customers in-store or on drive throughs, we give retailers a competitive edge by offering a convenient collection experience consumers actually want to use again," he added.
Ger O'Meara, co-founder and CEO of Photospire, which enables retailers to gather visual content and merge it with real-time data to auto-generate dynamic video for consumers, told ESM that the Innovation Campus helps bridge the gap between the retail community and leading retail tech start-ups.
"This provided Photospire with a unique opportunity to unveil our automated personalised video generator to the retail industry.  Retailers got to see the power of Photospire while the Photospire team got invaluable feedback and introductions to the retailers that are at the forefront of innovation in the industry," he said.
© 2015 European Supermarket Magazine – your source for the latest retail news.
---
March 2015 – Drapersonline.com – Photospire joins the TrueStart funding scheme
Footfall data company Hoxton Analytics, video content marketing specialist Photospire, and Clotho London, which allows consumers to exchange unwanted clothes, have been selected to join retail startup accelerator programme TrueStart Collection.
Backed by real-estate firm Land Securities, technology consultancy Accenture and River Island, TrueStart Collection provides young companies with a six-month residency at its 4,500 sq ft 'innovation hub' in London's Victoria, as well as equity funding options ranging from £25,000 for a 4.5% stake to £50,000 for 9%.
It was founded by private-equity group True Capital last year with the aim of connecting young businesses to market leaders.
Hoxton Analytics is a real-time footfall and analytics company that can determine demographic information based on the size and style of shoes shoppers are wearing. Photospire automatically creates videos for retailers by merging images with real-time data, which can be used to create localised video content for in-store digital displays, among other things.
Clothing exchange platform Clotho London is initially targeting university students.
Co-founder Matt Truman said Presence Orb, a Wi-Fi analytics company which allows retailers to better understand their customers' in-store behaviour, has increased its store penetration tenfold since joining the programme last year and now operates in thousands of stores across the UK and US.
Lauren Bowker, founder of materials company The Unseen, which creates experimental textiles including some that can change colour, took part last year and has since initiated a follow-on funding round with a "strong" valuation and announced a partnership with Selfridges for this winter.
"We have also hosted 68 retailers from across the world, including Tengelmann Group of Germany, Target in the US, Clarks, Debenhams, Kurt Geiger, House of Fraser, Dune, Oasis, Principles, Karen Millen, Burberry and Belstaff," said Truman. "There is a lot more to come in this area."
Ailish Christian-West, head of shopping centres at Land Securities, said: "Getting involved in this programme is a real opportunity for us to identify current and upcoming trends and be at the forefront of retail innovation."